Answers from Dr Vlok , Nu Body Sculpting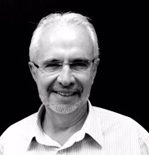 There are number of fat removal treatment in the market which are promoted as body contouring and alternative to liposuction. However these treatment don't involve surgical intervention and don't give dramatic and eye catching results which can be achieved with liposuction.
Liposuction or popularly called as lipoplasty or body contouring is a surgical procedure that uses a suction technique to remove fat from specific areas of the body, such as for example from the abdomen, hips, thighs, buttocks, arms or neck, while shaping or contouring  these areas.
Newer technology in the liposuction treatment uses energy to target fat cells. Either a cold or heat is used to damage and reduce the stubborn fat cells.
Following are some of the common examples of nonsurgical methods to reduce stubborn body fat:
Cryolipolysis  – Exposure to cold
Ultrasound or Sound waves – popularly called as Vaser Liposuction
Laser Lipolysis or Light waves using low-level laser
Radio frequency treatment using Radio waves
The alternative to liposuction are not suitable for people who are obese, but suitable for people who are fit and healthy and are near their ideal weight and BMI, however they are struggling with some or few stubborn fat areas for example ankles, knees, love handles which they failed to get rid of even after regular exercise and strict diet.
Results vary from person to person, and in some cases multiple treatment sessions may be required to achieve optimum results.
If you're interested in nonsurgical alternatives to liposuction, talk with your GP.
Meanwhile, don't stop healthy eating 5 A DAY portions of fruit and vegetables and exercise. They're still the best way to eliminate excess body fat.